About Us
GOSA-LOGO-AboutUs.jpg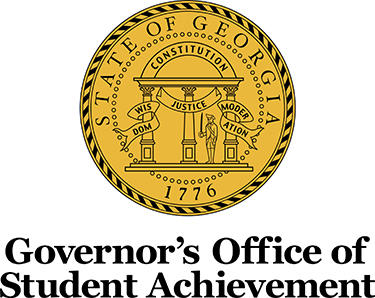 As the state's P-20 education agency, the Governor's Office of Student Achievement works to increase academic achievement and school completion across the state. The agency  maintains an education scoreboard that tracks the effectiveness of the state's Pre-K through college programs, audits these programs to ensure that state funds are well used, and analyzes and shares with the public data about trends in education.
VISION
All Georgia students have access to an educational path that ensures the academic and technical skills necessary to successfully enter the workforce.
MISSION
GOSA supports accountability and transparency through strategic data use and collaboration with education stakeholders to advance student success.
CORE VALUES
To achieve our mission, GOSA conducts all business according to high standards of transparency, accessibility, objectivity, strategic collaboration, and innovation.
COLLABORATION
While GOSA's direct affiliation remains with the Governor's Office, it also works closely with all of Georgia's education agencies, including the Department of Early Care and Learning (DECAL), the Georgia Department of Education (GaDOE), the Georgia Professional Standards Commission (GaPSC), the Georgia Student Finance Commission (GSFC), the Technical College System of Georgia (TCSG), and the University System of Georgia (USG).