Background: 
GHP continuously seeks to increase participation from districts, private schools and homeschooled students at the local level. As a part of this outreach, GHP offered a new program (GHP Educator Fellowship) in 2019 to educators from districts that have not nominated students in the last three years and are willing to accept the responsibilities of a local GHP Coordinator.  The goal of the Fellowship is to educate its participants in all aspects of GHP, including workshops onsite during the summer program itself, allowing them to experience it in action.
700swing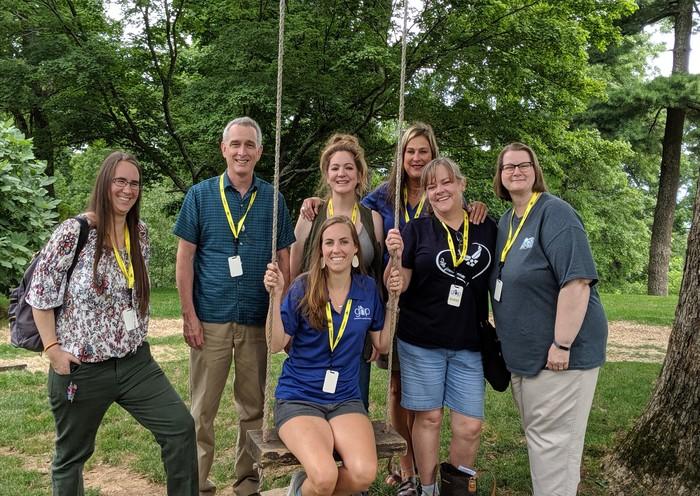 (Left to Right: Rebecca, Raymond, Lauren, Rebekah, Michelle, Laura, Katha)
Visiting the Governor's Honors Program was truly inspiring! Interacting with the students, faculty, and staff and seeing their enthusiasm and dedication took my understanding of the program to a whole new level. What a great opportunity for our gifted and talented students to fully immerse themselves in the fields they love and discover new areas to explore as well. -Raymond
2019 Participants: 
GHP Educator Fellows from Miller County, Taylor County, Webster County, Jefferson County, Crawford County, Putnam County, and Trion City participated in the inaugural sessions on site at Berry College.  Fellows had a full schedule over four days interacting directly with instructors, administrators, students, and program alumni. They received multiple opportunities to independently visit classrooms during instruction and experience a wide array of the unique learning environments GHP provides.
4_500x246.png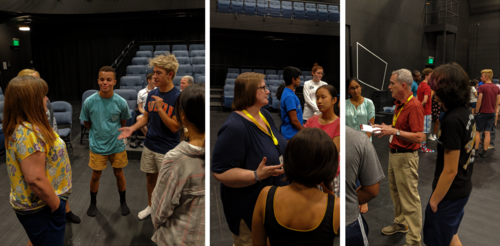 Fellows were not passive monitors though as they interacted directly with students during their visit, even getting a "sneak peek" of performances and projects to be presented at the end of the summer program.  GHP students provided them with a firsthand perspective to carry back to their districts for the GHP 2020 nomination process.  This included, but was not limited to, what it's like to complete the online application, prepare for the semifinalist/interview event and ultimately what proved successful to become a participant in the summer program.
Going to the GHP Fellowship was the best way to learn about this program. Meeting the kids and seeing the classes helped me instantly visualize some of my own students being there. I'd encourage any school   who has doubts about the GHP   Program to send a representative to this Fellowship and see it for   themselves. -Rebecca
GHP group picture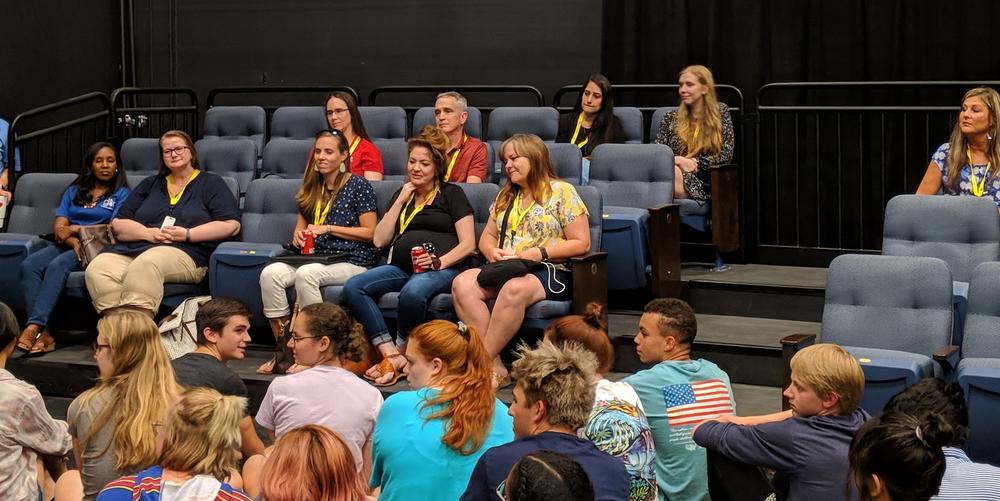 Expectations: 
As fellows, each of the participants will now take on the responsibility of being GHP Coordinators for their districts, nominating and supporting their students during the 2020 program cycle. GHP Coordinators provide crucial expertise to students, parents, and recommending teachers. Coordinators provide significant support to teachers and students, including but not limited to, guidelines for selecting gifted and talented students, assistance through the application process, and effectively communicating all deadlines.
Being able to experience GHP in person and talk with the students really helped me understand what a wonderful opportunity the program is and what type of students are right for the program.  I would highly encourage anyone who wants to offer this wonderful, FREE, opportunity to the students of their system to try out the Fellowship program to learn how to help. -Lauren
700self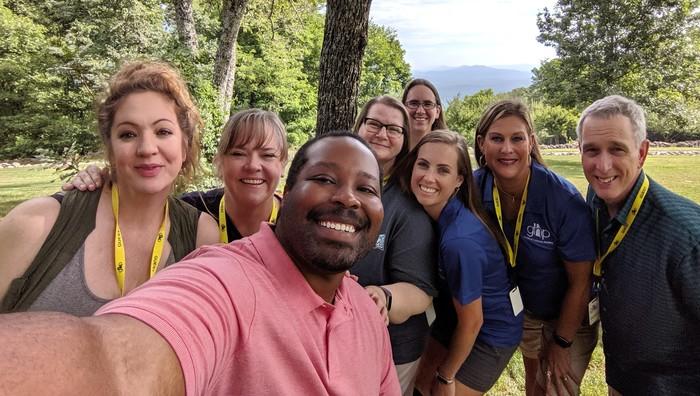 (Left to Right: Rebekah, Laura, Trevor Cason (GHP), Katha, Rebecca, Lauren, Michelle, Raymond)